I don't know when this was taken but Betty gave me a copy of it when I was sharing a flat with her, so it's pre 1982.
Jimmy is not taller than Pat. How could he be? I'm not.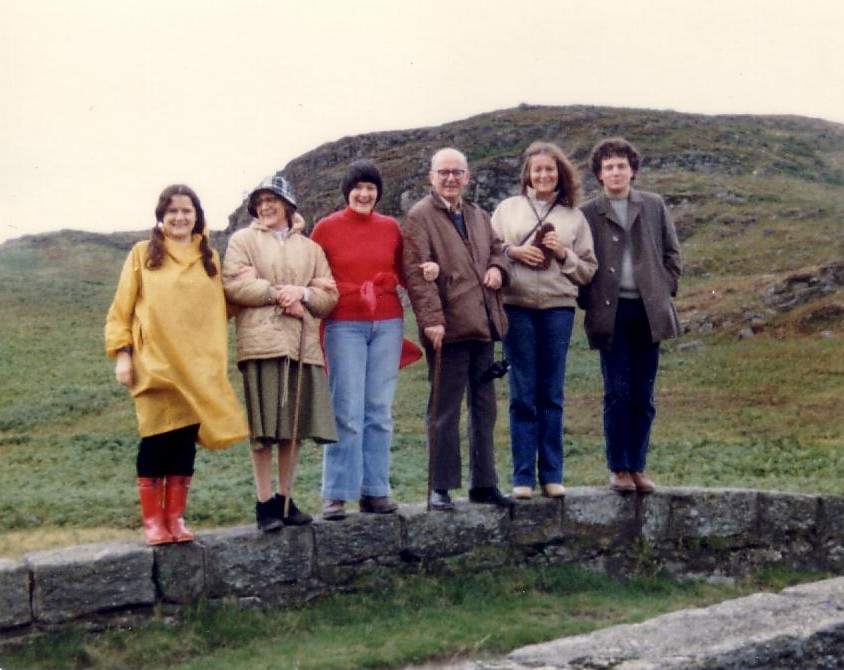 Doddy, Joan, Betty, Andrew, Pat, Jimmy.
Coupar Angus c 1991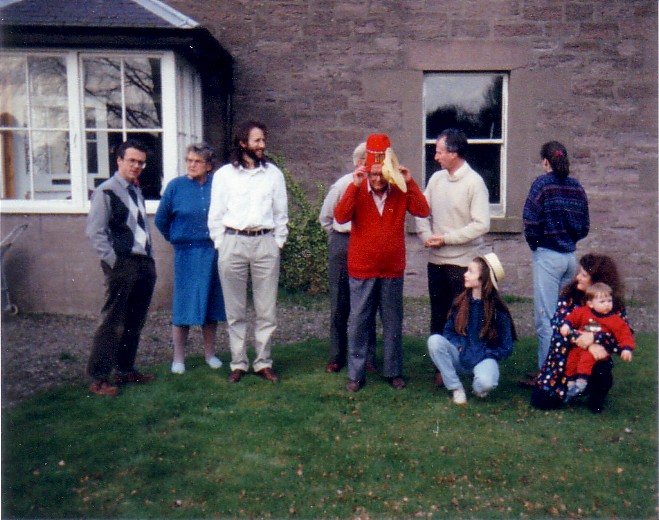 l to r Ken Ritchie, Jean Miller, Paul Holmes, Alex Miller (hidden) Andrew Black, George Beaton, Marika Beaton,
Sarah Beaton, Doddy Black, Euan Ritchie.